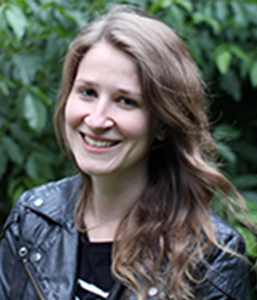 Amanda H. Bøllehuus Arneson,
Law Clerk
Amanda H. Bøllehuus Arneson assists the firm's attorneys with casework.
Amanda is an evening student at American University Washington College of Law and expects to graduate in 2023. She has worked in immigration law since 2017. From 2015-2016, she worked at the Danish-American Foundation & Fulbright Commission, where she coordinated grants, and advised students and scholars about studies/research abroad. Amanda's Master's dissertation studied executive action and immigration, specifically related to the 2015 expansion of DACA, implementation of DAPA and new deportation priority policy. As a graduate student, she interned with the Public Affairs Section at the U.S. Embassy in Denmark, where she provided press assistance, maintained the embassy's social media, and briefed senior staff on daily news. Amanda also interned at the Danish Broadcasting Corporation's Foreign Desk in Washington, DC, where she researched material for news coverage. She is fluent in both the English and Danish languages, and has professional working proficiency in Swedish, Norwegian and German.
Email: abollehuus@rosenblumimmigration.com
Education
American University Washington College of Law, J.D., (expected, 2023)
University of Southern Denmark, M.A. in American Studies, 2015
American University, graduate courses in Applied Politics, Fall 2014
University of Copenhagen, B.A. in English, 2013
Washington College, undergraduate courses in Political Science, Fall 2012
Prior Professional Experience
Lichtman & Rosenblum, PLLC, Washington, DC
The Danish-American Foundation & Fulbright Commission, Copenhagen, Denmark
The Danish Broadcasting Corporation, Foreign Desk, Washington, DC
U.S. Embassy Denmark, Copenhagen